One thing we hear a lot is the question, "Travel agencies still exist?" We're here to tell you that they do but in a new incarnation. We are NOT your travel agency of old; instead, we are a concierge team that is here to take your ideas for your ideal trip (whether super detailed or completely undefined) and turn them into a perfectly personalized travel experience.
In order to do this, we've curated a diverse and inspiring team of travel experts who not only love travel, but also use it to understand the world around them. We're adventurers, nature lovers, soul searchers, city slickers, foodies and oenophiles, photographers, culture enthusiasts, art lovers, and history buffs. We come from varied backgrounds, with team members who have worked in travel their whole lives, as well as some who found their way to us through roundabout journeys from careers in medicine, dance, fashion and more. The one thing that ties us all together is that we are passionately curious about the world around us and the cultures and people that inhabit it, so we are always on the lookout for a new way to experience the best that travel has to offer. Through our own travels and time in the travel industry, we have discovered plenty of "insider tips" and have developed lasting relationships with partners around the globe. We love to collaborate with these partners to supplement our own knowledge and to create exclusively curated itineraries for our travelers. Whether you're looking to discover a stylish new hotel in the city, to experience stunning vistas, to taste your way through a country's cuisine or simply to sit back, relax and rejuvenate, we know all the big names and hidden gems needed to create the perfect trip. We believe that the best journeys are defined by the exceptional experiences that occur during them and we're here to make sure that you don't miss a thing! We work seamlessly behind the scenes to make sure that you are able to indulge your curiosity and enjoy your journey from beginning to end. So go ahead, reach out today and we'll get started creating your perfect journey!
After a lifetime of working in the travel industry, I noticed many gaps between the level of service that is expected and the reality of what is offered to travelers. I created River Oaks Travel Concierge to bring to life my vision of a boutique luxury travel consultancy that is a departure from travel agencies of the past. I created an agency where the client's needs and wishes come first, every detail is customized for every client, and no dream is too big for us to achieve. I then built a diverse team of advisors with the same shared passion for travel to help make these dreams come true. At River Oaks Travel Concierge our role is to take our client's loosely defined ideas of what type of trip they would like to have, then work with them to build their perfect travel experience. We go beyond just taking orders – our goal is to move away from a simple (or single) transaction and to build a lasting relationship with each one of our clients. These relationships are built on trust – in our team, in the suppliers and products that we offer, and in our goal of putting clients first every time. Regardless of where you decide to travel, our concierge team is here to deliver added value, time management, unique ideas, peace of mind, destination knowledge, and personal industry contacts to make your experience one-of-a-kind. At the same time, I look at the travel industry with purpose and we work to do our part as global citizens and to leave the world a better place than we found it. Through our partnerships with amazing organizations like Children at Risk, and travel partners like Micato Safaris and Six Senses, we work to protect and give back to the communities we interact with, both near and far. In the end, I am delighted to have built a team and company that I am proud of and am honored that our clients trust us with their most valuable possession – their leisure time. Whether you're looking for help on a single trip or exploring how to turn your dreams into a long term Wanderlist travel plan, your River Oaks Travel Concierge is here for you!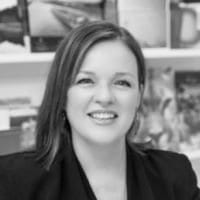 Dasha Westerfield
---