MEET YOUR TEAM OF TRAVEL ADVISORS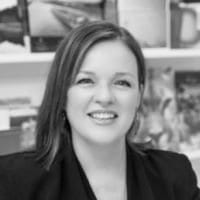 Daria Westerfield
Owner
---
Location: Houston, TX
Interests: Adventure, Expedition, Group & Incentive Travel, Food & Wine, Ocean & River Cruising

Moscow born, and now Houston based, through my extensive background in the travel industry I have been fortunate to explore many incredible places in the world. My favorite travel destinations are as varied as they are many, though I have a particular fondness for active, adventure, and luxury expedition travel. I love experiencing new destinations firsthand with family and friends, but always view each new journey with our clients in mind. By combining on-the-ground experience with extensive educational training, I am able to create private guided itineraries worldwide that take our clients behind the scenes and to locations others would only dream of. Whether it be England, France, Portugal, Italy, Eastern Europe, African Safaris, Japan, Canada, China, the Caribbean, Mexico, and (of course!) Russia, I happily and excitedly personalize these travel destinations for all my clients.

Samantha Collum
Sr. Luxury Travel Advisor
---
Location
: Houston, TX
Specialty
: New Zealand, Australia, Europe, French Polynesia, US
Interests
: Adventure, Honeymoons, Food & Wine, Ocean & River Cruising
I believe that every trip is literally a once-in-a-lifetime experience, so I ensure that your vacations are enriching and unforgettable. Since I grew up in a highly mobile Navy family, I quickly realized travel is the only way we can find and understand our place in the world, to transform the exotic into the familiar. With a background in Biochemistry from Texas A&M University, I pair my love of travel with a detail-oriented and scientific approach to carefully design and coordinate once-in-a-lifetime adventures, honeymoons, and destination weddings. I (and the rest of our advisor team!) strive to viewed as Houston's best travel agents. I was one of only five Virtuoso Rising Star Nominees in 2019, am a member of the Virtuoso Millennial Mindset Innovation Team, and was recognized as one of Travel Agent Magazine's
30 Under 30
advisors in 2018.

Kate Lawless
Luxury Travel Advisor
---
Location: Houston, TX
Specialty: Africa, Asia, Australia, Europe, New Zealand, South America
Interests: Adventure, Beach & Sun, Food & Wine, Safari, Spa Vacations

I believe that travel truly makes you richer and that spending time in new cultures and with new people can redefine your place in the world. My passion for travel began at a young age. I travel as often as possible, both domestically and internationally, so I am constantly on the lookout for the next adventure. Without a doubt, this has helped in building my expertise and knowledge to customize and plan any type of trip, no matter the request.

Stephanie Meckert
Luxury Travel Advisor
---
Location: Houston, TX
Specialty: Africa, Australia, Europe, New Zealand,US
Interests: Adventure, Family Travel, Safari. Spa Vacations

I have traveled extensively and lived internationally with my entire family, so I understand the importance of vacations that include a variety of multigenerational experiences. Some of my favorite destinations include New Zealand, South Africa and Europe, because the offer extraordinary attractions that fit both the solo and group travel needs. To me is so valuable to have the opportunity I've had to experience many different cultures, as it opens out our mind to many possibilities.
Marla Archer
Luxury Travel Advisor
---
Location: Houston, TX
Specialty: Caribbean Islands, Europe, Latin America, US
Interests: Ocean & River Cruising, Beach & Sun, Group Travel

Originally from Southern California, I began my travel career as the group travel agent for my husband's dance cruises. I've worked hard to become one of Houston's best group cruising travel agents; I have been the agent of record for these group travels since 2003, and have been responsible for 43 group trips and over 2,600 guests. In addition to group travel, I have helped many individuals make their travel dreams come true - whether it be cruising or destination travel.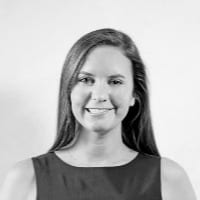 Leslie Reed
Luxury Travel Advisor
---
Location: Houston, TX
Experience: 2 years
Specialty: Carribean, Europe, Latin America
Interests: Family Travel, Honeymoons, Adventure, Beach & Sun

For as long as I can remember, I have sought out new experiences, whether trying different cuisines in my hometown of Houston, meeting new people, or off seeing the world. I'm also the one most likely to plan all of the above. During the past several years, I have used my extensive travel experience and years spent living abroad in Australia to help family and friends plan their own adventures all over the world. I've found that what I love most is taking someone's travel ideas and bringing them to life in the form of a thorough, practical, itinerary that can meet any budget and any travel preference. Whether weekend trips within the state or luxurious getaways to little-known corners of the world, I'm here to make sure you use your most valuable asset - your time, to travel deeply, passionately, and seamlessly.
Julie Roznovsky
Luxury Travel Advisor
---
Location: Houston, TX
Specialty: Asia, Africa, Europe, South America
Interests: Adventure, Food & Wine, Honeymoons, Safari

My love for travel has taken me to more than 50 countries across 6 continents. Some of my most memorable experiences include shark diving in South Africa, paragliding in Nepal, deep sea fishing in Hawaii, and going on Safari in Kenya. I have a keen eye for specialty travel, and love to create itineraries for cities I have visited, because I can then really customize your experience with first-hand knowledge. Some of my favorite travel destinations include Greece, Spain, Hong Kong, Indonesia, Japan, and Argentina, just to mention a few of the many places that offer great travel experiences that totally fulfill your expectations.

Laura Woo
Luxury Travel Advisor
---
Location: Houston, TX
Specialty: Asia, Hawaii, Europe

I'm originally from Hong Kong and fully bilingual in English and Chinese. I moved to Houston in 1970 and started my travel career more than 30 years ago. During my certification as a Certified Travel Counselor, I achieved the highest score in the entire nation. I won the Bette Sweeney Friedheim Travel Award in 1990, followed by travel consultant roles in Thomas Cook and American Express corporate travel division. "Pursuit of excellence" is always my top priority when planning travel. Accordingly, I've been awarded recognition by Travel + Leisure as A-List of the World's Top Travel Advisors for 13 consecutive years.